The Wheatley School
Class Of 1963
Welcome, Wheatley '63 Classmate. Yours is the 45,573th visit.
"Not a minute of our lives should stretch without some pleasure now." (Anthony & Cleopatra)
Thanks to those who have notified the webmater to add their names ot the public class directory:
"In my opinion, the most fruitful and natural play of the mind is in conversation. I find it sweeter than any other action in life; and if I were forced to choose, I think I would rather lose my sight than my hearing and voice." (Montaigne)

Here's a note from Roy Nierenberg which may be of interest to the healthy and the not so healthy, and to each of us who can admire a strong character. An-interview-with-Roy-Nierenberg-part-1-of-3/
Here are some photos of the 55th Reunion , (Thanks to Art Brody and Art Engoron. )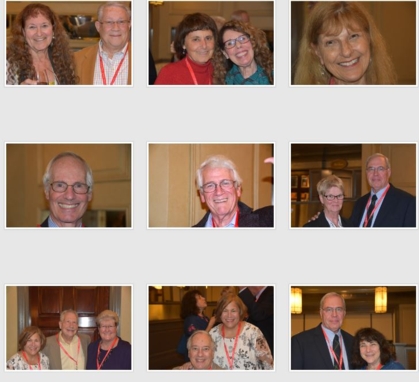 Your Reunion Committee thanks all those who made the effort to come and join us for this event.
Ideas, suggestions: Contact Leslie 805-450-3227, fishernest@gmail.com.
Detectives wanted: Please do check this list of missing classmates:

Renee Brody;

Cliff Camiel;

Claire Carmody;

Anthony (Tony) Carone;

Reginald (Reggie) Groeneveld;

Wendy Miller;

Keith Ranier;

Joyce Stone (Varonia).

Maybe you might be able to give us some help in finding them!
Other news:
Art Engoron's Informative Series of Newsletters regarding all things Wheatley are always available on the Alumni Website: www.wheatleyalumni.org. Art is becoming more and more inclusive in his writings: achievments, failures, disappointments,life-long trajectories, politics, deaths and celebrations are described in vivid and photgraphic detail. Your webmaster thinks that all Wheatley Graduates might find Art's postings to be timely curiosities. [Your Webmaster ghosts as Art's Webmaster, too.]
This website is for all of us. Censorship is light.