The Wheatley School
Class Of 1963
Welcome, Wheatley '63 Wildcats, Hipcats and Housecats. Yours is the 16574th visit.
Did you watch the President's State of the Unioin Address? Here is a commentary from one of America's greatest.

We welcome your commentary!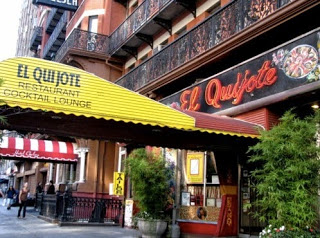 Art Engoron '67 triumphed at his 3rd Annual Wheatley Alumni luncheon. It was celebrated on the 14th of January 2015 at the El Quijote restaurant, just next to the Chelsea Hotel on west 23rd Street in Manhattan.
Although it was cold and windy outside, inside we had name tags, paella and sangria which helped warm up the already cheerful crowd.
Attendees from the Class of '63 included:
Elizabeth Stone, Deborah Crane, Maryann Lamitola Downey, Donna Kenton, Gary Krakauer, and Keith Aufhauser.
Here are pictures from the event (requires Flash).
Another picture link designed for Apple Devices.

If you visit www.wheatleyalumni.org you'll also find pictures of prior events and attendees.
This website is for all of us. Censorship is light.